Fundación "La Caixa"
Late Night
The culture that awaits you
#strategy #production #influencers
Create the launch event for CaixaForum+, a revolutionary project that aims to bring culture to anyone through free audiovisual content.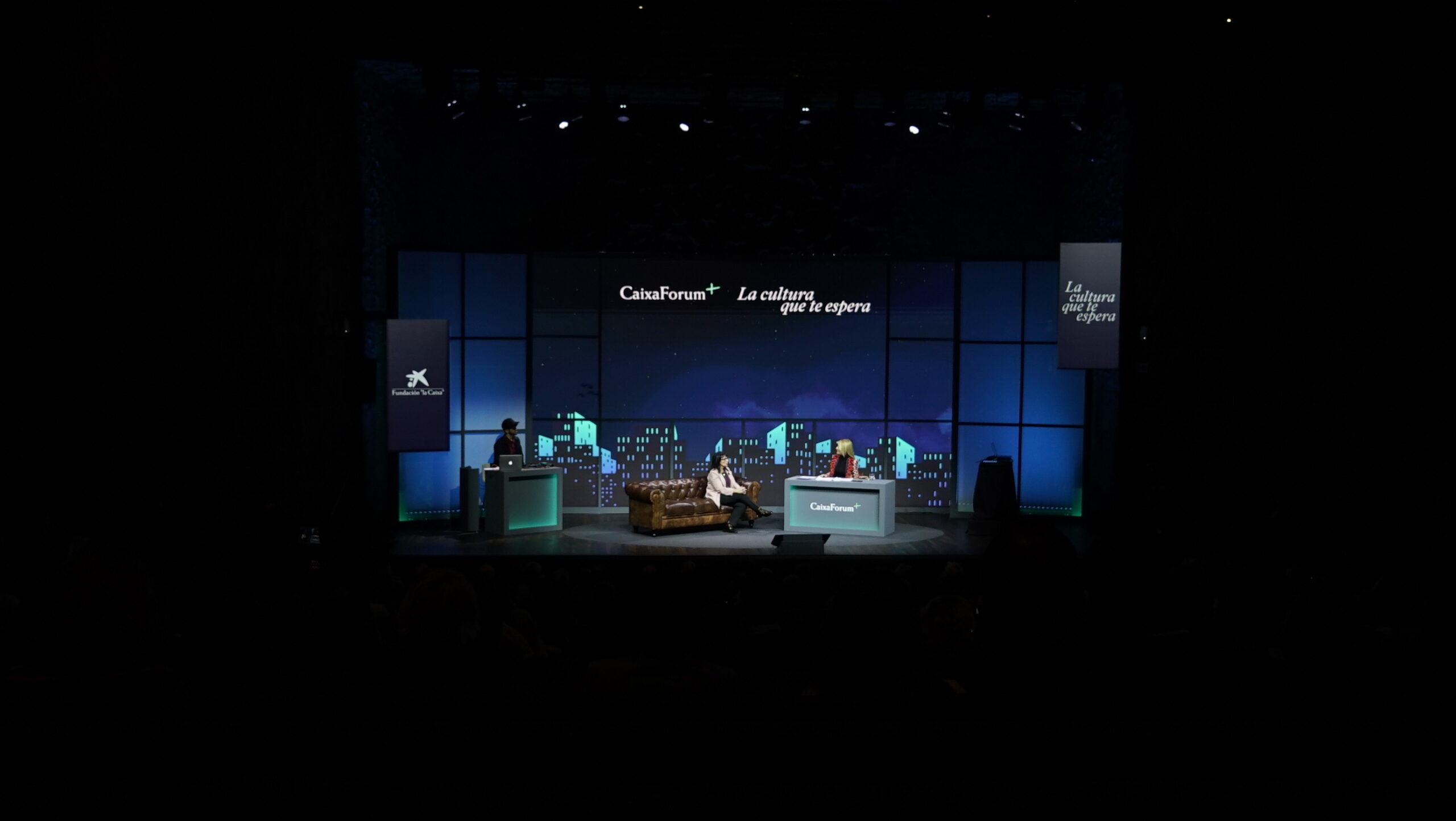 Strategy
Together with La Fundació "la Caixa", we organized the CaixaForum+ presentation event.
We turned the institutional act around with a Late Night format presented by Cayetana Guillén Cuervo, with the presence of Maria Arnal and her amazig live performance; Elisa Durán, general director of the "la Caixa" Foundation, Guillermo Solana, artistic director of the Thyssen Museum, Víctor García de Gomar, artistic director of the Liceu Barcelona, Leticia Dolera, actress and director, and scientists Rubén Duro and Bartolomé Duque. All enlivened with music by Dj Oscar D'Aniello.
A show where good humor, culture, and science come together to present this revolutionary free digital platform.